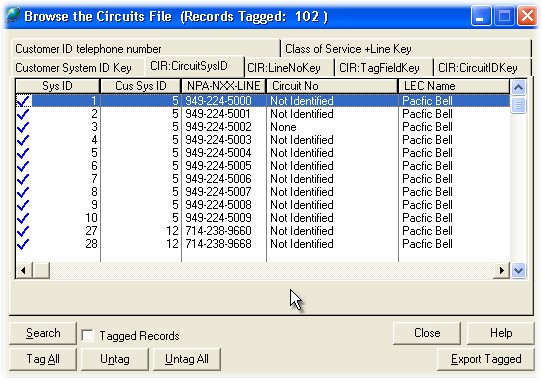 Use the various browse tables to evaluate your query results.
Editing the Customer/Location Identifier [CusSysId] for the Circuits file.
The [CusSysId] for the Circuit record must match a Customer/Location SysID to appear inside the Circuits Tab of the Customer record. If you enter a number in the [CusSysId] field that does not appear in the Customer/Location file as a SysId then the Circuit records will become orphaned or unassociated with a Customer/Location.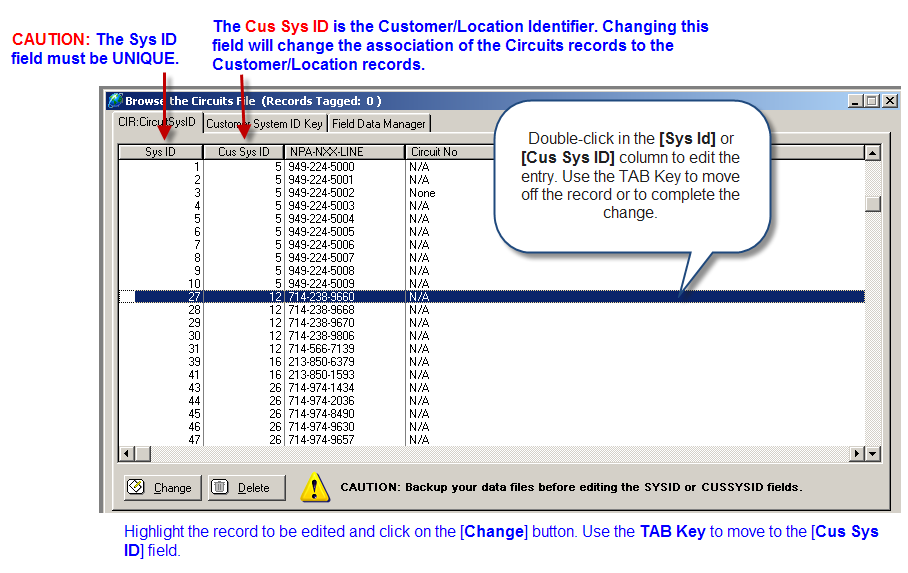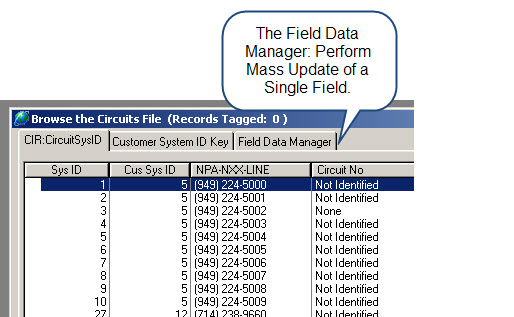 CAUTION: The Field Data Manager is an advanced option.