Under the Select Export Records from the main menu you will find the following options: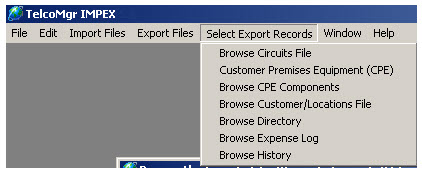 User Tip: Export a TelcoMgr Location, Circuits, CPE, History and/or Directory file as a Comma Separated Value (CSV) or (Excel)file to create a file template for importing data.
The above menu options provide a browse table query input window for locating and tagging records from the TelcoMgr databases.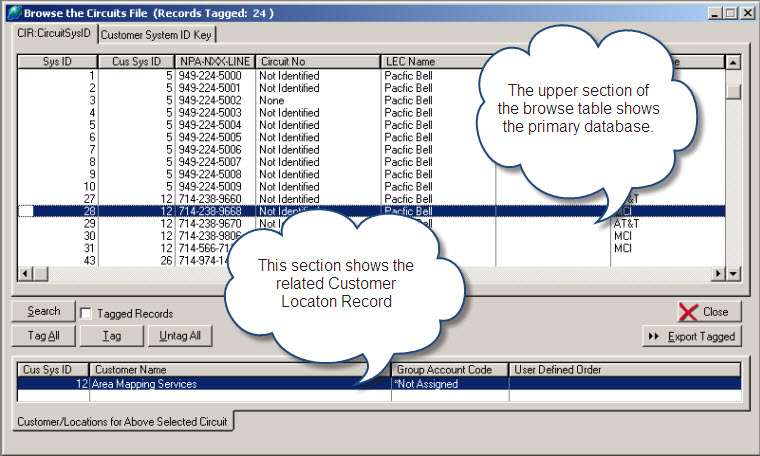 Click on the [SEARCH] button to start a query or to filter out the appropriate data for export.
TAB 1: Search all text fields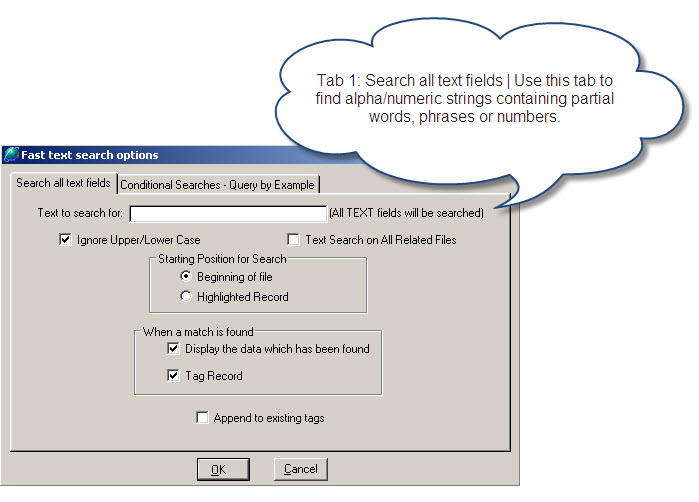 Use the [Text to search for:] field for general searches. Enter information that will be search across all text fields.
Click on the [X] Ignore Upper/Lower Case and [X] Text Search on All Related Files to broaden or narrow your search.
[X] Append to existing tags allows you to "add to" previously tagged records.
TAB 2: Conditional Searches - Query by Example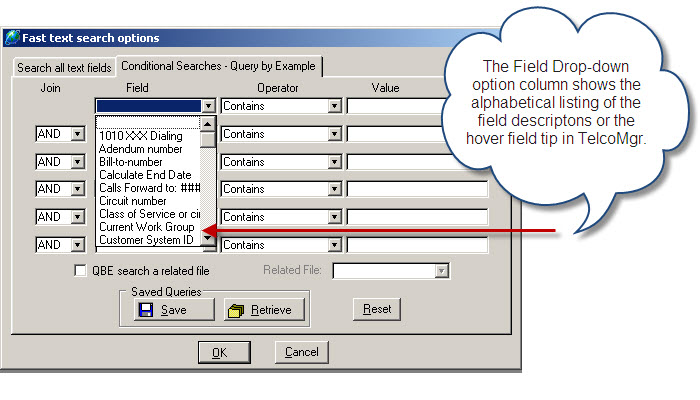 Tab 2 provides search options that may be combined with the Tab 1 'string search options' or without an entry in the string search field. Also, you may combine the search on six fields simultaneously.
USER TIP: Start your query with the least amount of data to query and then modify your query if necessary after you have evaluated your results.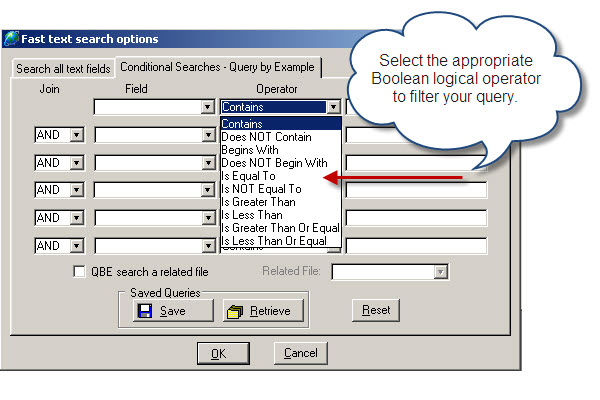 A Boolean Logically evaluation may be executed on each field that you select.

Optionally, you may search or execute a query on the Related Files.
USER TIP: Experiment with your query and evaluate the results by using the Tagged Browse table. Also, run several practice Exports before settling on your final results.